The niche high-value mobile phone case, who dares to say that the mobile phone "naked" is the best-looking?
Special Recommendation | Food, of course food!
This shop is dangerous.
Because it may keep you fat.
"Food Series" is simply too delicious!
Pork belly, salmon, crayfish, toast, hot dog …
The food on the shell looks much better than the takeaway in your hand!
Of course, if you are not used to watching "raw meat",
It may also cause loss of appetite and achieve weight loss.
But ordinary people, I'm afraid it's hard to resist …
Oh, patronize and talk about eating, his family also has "fantastic series".
There are also some derivatives, hats, cups, etc., as well as joint collaboration models, which are also worth a look.
Special Recommendations | Slogans and Cranes
When Xiaoxin started spoofing, the scene was a little chaotic.
I also say bad style,
In short, it belongs to the type that I bought once and think twice, and it is easy to miss it.
Japanese shells, the best selling are slogans, cold and fairy crane models.
You can also consider adding a fluffy one in winter, and it looks warm.
Special Recommendation | ALL ~ All!
Japanese meets English,
All kinds of cute little elements come together …
No immunity to this second-order language arrangement ~
Like Like Like Like … (Star Eyes)
crooked? Your pork is here.
Are IKEA employees considering purchasing a batch …
Pink plus burger, exquisite pig girl favorite ~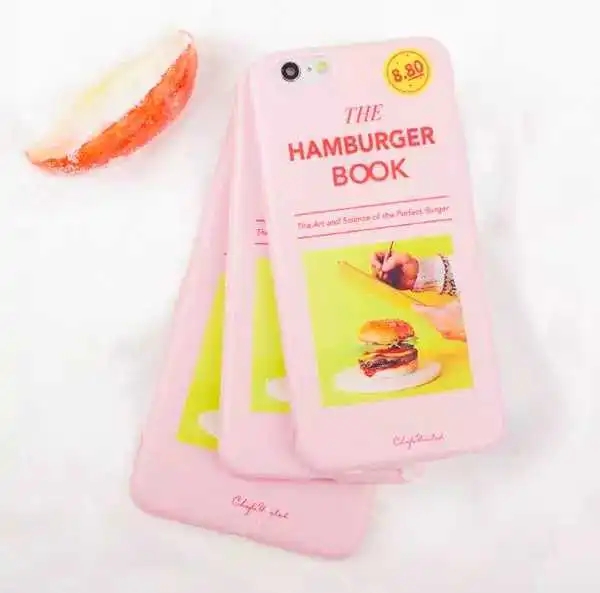 Special Recommendation | Abstract Rendering
It is also incredible for a man to be literary and artistic.
This one is recommended by a literary man.
It is an original designer brand, and there are often some good-looking co-branded models.
Good at rendering with large areas of abstract colors or elements,
Very atmospheric shell. Men and women take all.
The ear series sells very well,
After all, mobile phones are an extension of human organs.
Although it seems a bit disgusting to say so.
The quality, the literary man has tested it himself,
Small chromatic aberration, excellent texture within the acceptance range.
OK, share it here today,
You are also welcome to take out your private possessions and bask in the sun.
It made me have a feeling of exchanging gifts ~
Hei Hei, wait for you.
The niche high-value mobile phone case, who dares to say that the mobile phone "naked" is the best-looking?:Waiting for your first message!
Comment