Mobile phone case, Apple Android are contracted!
A new phone case is about the same as a new phone!
not kidding.
The thrill of changing a new phone case is no less than the feeling of changing a new phone.
Friend B, who was stuck, once changed the "golden ratio" SE in his heart because he had a hard time finding a matching phone case.
Today, I got stuck and sorted out a new wave of private mobile phone case. Write it down, change your shell every day, just around the corner!
1-HALO Studio
Applicable models: iPhone, Huawei, Xiaomi
It 's cute, and it 's the first impression many people have of "HALO Studio".
HALO's phone case looks like a clip in your account. The subject matter is everyday and the style of painting is very interesting. Slogan that fits their home very well: infinitely extended puberty.
Ice cream, hot dogs, pizza, shopping vouchers … set the good things in the day, and change into a good mood.
2-Cosmic Sign
Applicable models: iPhone
The name is like a hardcore science fiction movie, and the style of painting is a romantic girl.
"Cosmic Mark" uses imaginative illustrations to outline a tiny corner of the unknown universe. On the stage of space, the little captain "A shallow" became colorful. Even the ordinary thing about making coffee can be very interesting.
Simple lines and retro colors make the mobile phone case of "Universe Mark" very discernible. Once pulled out, it can be distinguished from other mobile phone cases.
3-And Another Barber
Applicable models: iPhone, Huawei
The phone case of "And Another Barber" also follows the style of simple illustration. The difference is that their mobile phone case has a little retro flavor.
"And Another Barber" hopes to use this method to bring you back to a certain time or to retain a precious moment.
The subject matter is mainly about eating and drinking, cold extraction, milk, ice cream, bread, persimmon, cherry … like the afternoon tea on the weekend, lazy and leisurely.
The phone case has a matte finish. The texture is good and it is not easy to get dirty. Super retro style, has a special sense of luxury.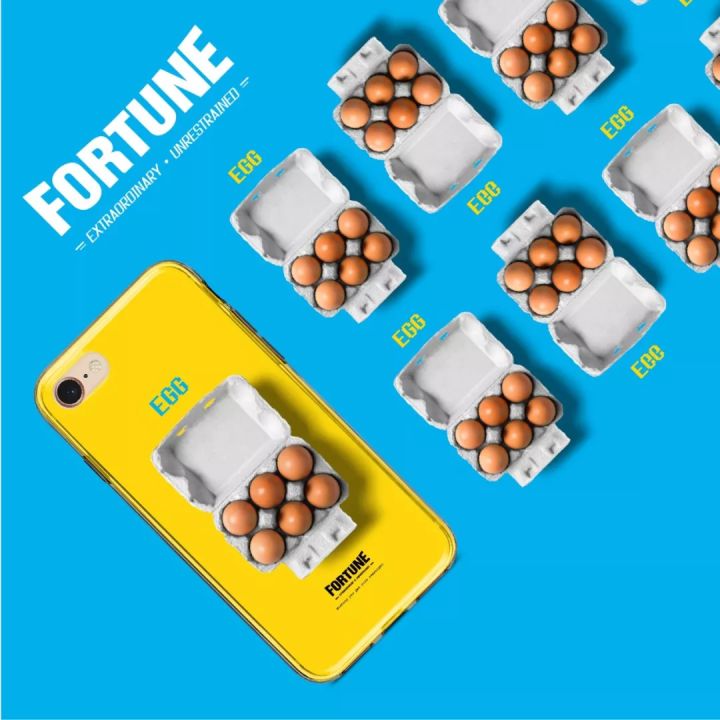 4-AAA FORTUNE
Applicable models: iPhone, Huawei
Seeing more illustration styles, would you like to have "real sense"? "AAA FORTUNE" satisfies you!
The main style of their house is a realistic 3D food illustration. The realistic photo is under the projection rendering, not to mention that it is a three-dimensional phone case.
When a stuck friend saw it for the first time, he also asked me: If you use this, won't you cling?
5-Nocoque
Applicable models: iPhone, Huawei
"Nocoque" can be selected as the most individual store in this issue. When I was stuck looking for a picture, I opened their home page, and there was only one picture in front of me:
"Nocoque" also likes to spoof many famous brands.
Starbucks, Coca-Cola, Marshall speakers, three-piece childhood memories … in your hand, like a walking billboard. If you are a big fan of a brand, this is definitely a great way to show your position.
6-Closed today
Applicable models: iPhone
In addition to the small pieces of life, "retro" is also a key word of "closed today."
Altman in his childhood memories, the classic "This Killer Is Not Too Cold", or even a noisy panda, deliberately made old and became full of style.
Friends who like "sensation" should want to pack them home.
Mobile phone case, Apple Android are contracted!:Waiting for your first message!
Comment