Manufacturers put so much effort into the phone case, but we only recommend reliable and practical
Seeing a piece of news, SQUAIR, an accessory maker, launched a Slit hand-made aluminum iPhone 7 case for up to $ 1,700.
Yes, you read that correctly, it's $ 1,700, or about RMB: 11,689 yuan, which is more expensive than the iPhone7 Plus top version (National Bank: 7,988 yuan)!
As for why a sleeve is so expensive, their R & D members said that this protective case uses the ultra-hard aluminum A7075 material used in the fuselage of the aircraft, which has a very high hardness. In addition, the protective case is time-consuming and requires manual polishing. ….
Such a price, anyway, the official said that I would not believe it, unless they are set with gold and diamonds, maybe at this time, I did not buy a protective case, but a feeling, just want to say "poor iPhone, Rich play protective shell. "
Of course, there is nothing to say about such a protective case. One word describes its characteristics, that is: expensive. For us ordinary people, just look at it. In addition to these "noble" protective cases, humans actually Also invented a lot of creative and practical kits.
For example, Apple's previous battery protection case for iPhone 6 / 6S has a built-in 1877mAh battery. Although the phone looks a bit "humpback" when worn, it can let the phone fly for a while.
Smart people also think of a built-in communication module on the protective case, so that the iPhone can also achieve dual cards and dual standby.
However, "dual card dual standby" is not much. Some people also think of directly moving the entire "Android phone" to the iPhone case. In addition to dual card dual standby, iOS / Android dual system is also available.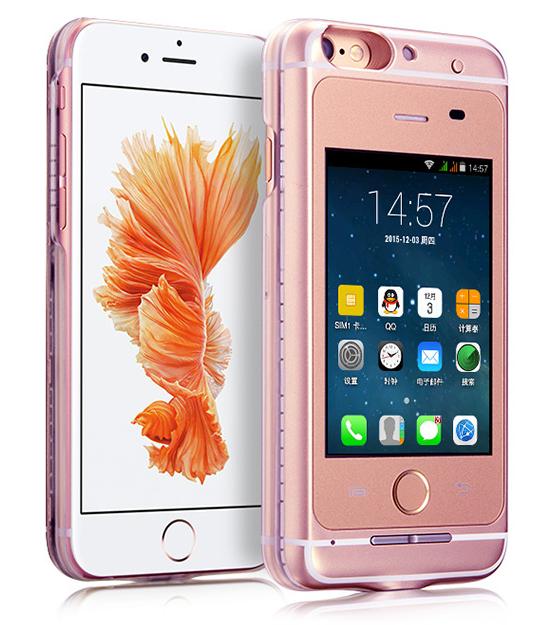 Some protective cases use a metal case with a cushioning material inside and a sealant at the seams, which can make the phone three-proof (waterproof, dustproof, and drop-proof).
For most people, as long as a protective case can protect the mobile phone, it looks good, and it is enough to add personality to the phone, so below, I recommend some practical and reliable protective cases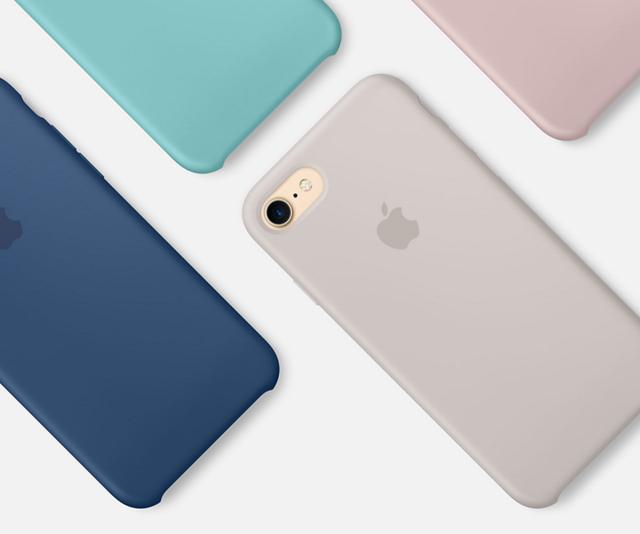 iPhone 7/7 Plus official silicone case
The official protective cover introduced by Apple Mall will not be too bad in terms of grip experience, fit, and craftsmanship. It has a variety of colors to choose from, which can change the style of your mobile phone. The use of silicone material in addition to giving a soft feel It also plays a very good cushioning role. In addition, the protective part and the mobile phone are also equipped with a soft microfiber inner lining, which can effectively prevent the mobile phone from being scratched.
OtterBox Activator Series iPhone 7/7 Plus Drop Protection Case
OtterBox is a well-known American electronic product protection case brand. It is committed to creating a protective case with strong protection performance. It has multiple protection product series, and this type of mover series focuses on anti-drop performance. It uses a double-layer design. The inner layer is soft buffer silicone and the outer layer is polycarbonate material, which can provide good shock absorption and buffer protection. It is recommended for users who travel outdoors or use mobile phones for children at home.
Benks stereo relief cartoon iPhone 7 case
Benks is a well-known brand of mobile phone peripherals in China, and this protective case is special because it uses 3D three-dimensional embossing technology. The pattern has a clear sense of layering and can give a special feel. The design of the pattern cartoon is also biased Fresh, TPU shell, light and soft.
ROCK iPhone 7/7 Plus Silicone Solid Wood Case
A retro-grade protective case made of real solid wood materials. After the raw materials are cut into 0.2mm thin slices by the machine, they are molded with the silicone shell through the in-film injection molding process, so that the mobile phone case has the most authentic wood grain feel and texture. , And the shell made of silicone material can also play a very good buffer function on the mobile phone.
ROCK Metal Ring Stand iPhone 7/7 Plus Cover
Recently, mobile phone protective cases like to put a "ring" on it. How practical this kind of thing is varies from person to person. Its function is nothing more than two. One is to put your fingers in to prevent slipping when holding the phone. Falling, the other is to function as a mobile phone stand.
Medidor iPhone 7/7 Plus Slim Silicone Case
A simple and straight protective cover, without too many fancy elements, the main role is to prevent scratches and shocks. The protective shell fits the back of the phone with a high-transparent sheet material, only 0.2mm thick, which effectively restores the original feel of the phone itself. The frame is made of TPU, which has a soft texture and can play a good role in shock resistance.
Well, the protective shell is recommended for this purpose. After reading so much, which one is your dish?
Manufacturers put so much effort into the phone case, but we only recommend reliable and practical:Waiting for your first message!
Comment